A divorce is never an easy option when a relationship breaks down, from financial agreements to cohabitation issues there may be several areas upon which you require legal advice and assistance.  However, did you realise that while less common some opt for a legal separation or separation agreement instead?
Here's the lowdown on separation agreements and what they involve.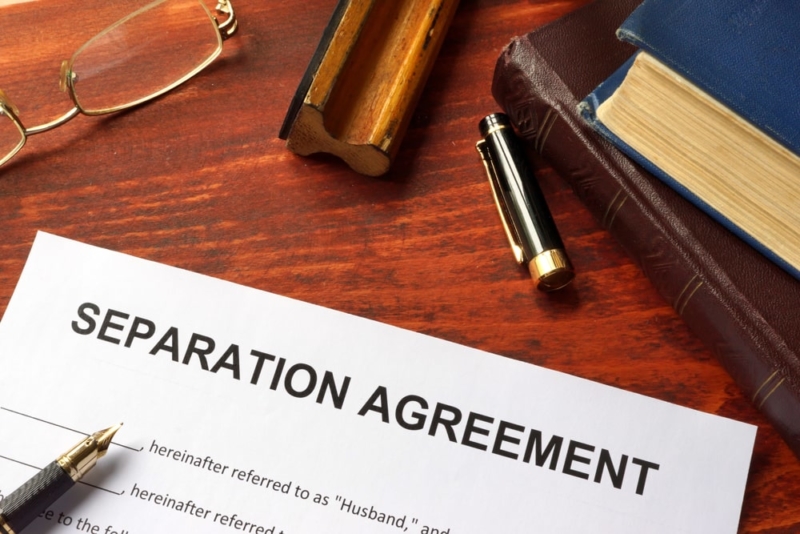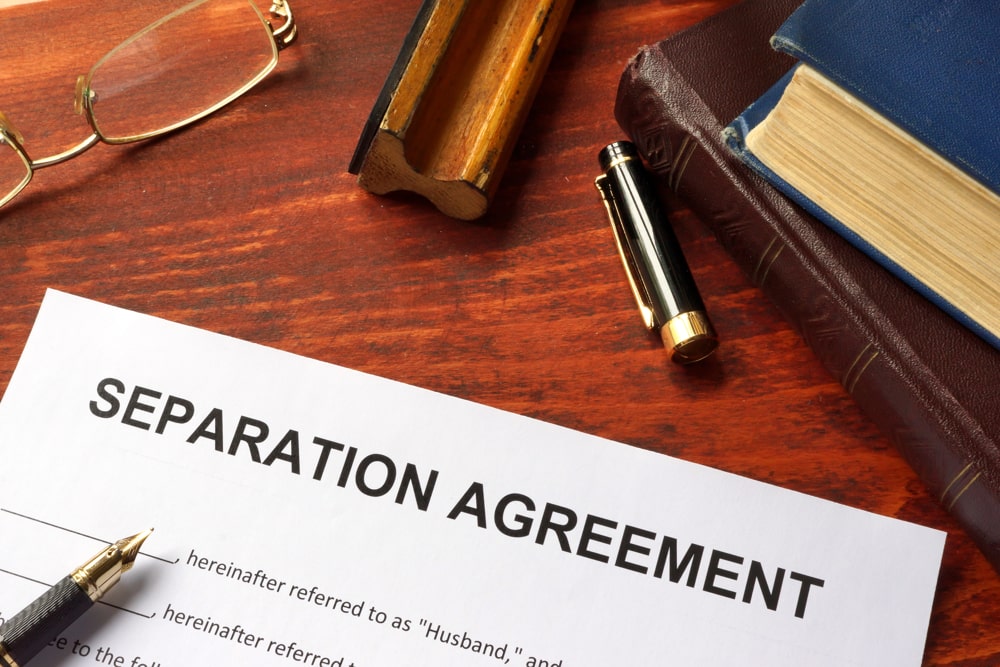 Separation agreement vs divorce
A separation agreement sets out the financial agreements of a couple as part of a separation process.  It can cover multiple areas, from mortgage payments and living arrangements to joint debts (or assets) and child maintenance.  The  can be flexible to your needs and you can decide what you would like them to include.
If opting for a separation agreement, a couple will not be free to remarry unless they go through official divorce proceedings.  Unmarried couples can also opt to have a separation agreement to simplify how joint assets and debts will be divided.
By contrast, divorce and civil partnership dissolutions are far more complex processes. There are time constraints over when you can apply, and the marriage will be terminated.  A divorce will always require some sort of court involvement (even if just for the application process) and is usually the best option if the relationship has irretrievably broken down or communication and cooperation are no longer conducive.
Benefits of separation agreements
Separation agreements are beneficial for several reasons. Sometimes, a couple may want to spend time apart from each other and the relationship before deciding whether to divorce, but they still need something in place to agree on how finances are managed. For example, one person may continue living in the jointly owned property, but both parties want clarification on mortgage payments during this time. This can give couples breathing space and clarity without financial disputes going on.
Often, there's no need for court involvement unless communication has broken down or an agreement can't be reached amicably. In these cases, one or both parties can apply for a Judicial Separation Order. This is known as a legal separation. However, you can save money by avoiding this process, signing a financial agreement contract through a solicitor service.
You may also need a separation agreement if you married less than a year ago, have religious reasons against divorce, or you're unmarried but want clarity on how finances will be divided after a split.
Other considerations
If choosing a separation agreement, there are other considerations to keep in mind, as technically, they are not legally enforceable and may not necessarily be binding.  This is because you cannot oust the jurisdiction of the court.
While not legally binding, many courts will not deviate from the agreement if the parties went through a process of financial disclosure and took legal advice.  However, the court will not be bound by the agreement if it does not feel it is fair or if there were a change of circumstances for one party.
That said, couples should be careful about what they agree to if a divorce is likely, as it could form the basis of a financial settlement during proceedings.
Need more legal advice? Contact our team
If you want to know more about separation agreements, speak to Bellwether Solicitors. We offer expert advice and family law services in Cheam, Kingston-upon-Thames and surrounding areas.
For more advice about the next steps, contact our team.