If you and your spouse have decided to separate or get a divorce, seeking legal assistance is the next step. Finding the right support is the key to making this stressful and emotional process easier, putting your family's well-being first. However, knowing where to start when looking for a divorce lawyer to hire can be hard. Here are some top tips for choosing a divorce solicitor:
Choose a family law specialist
Some divorces and dissolution of civil partnerships can be complex, so it's essential to have suitable representation if needed and sound advice at your fingertips. If you want the best expertise, choosing a family law specialist is a sensible choice.
Got a divorce lawyer in mind? Look at their website – do they offer many different legal services, or are they experts in family law? The latter will have lots of experience in all types of situations and circumstances and will be more able to guide you through the process and to hopefully make it less stressful for you.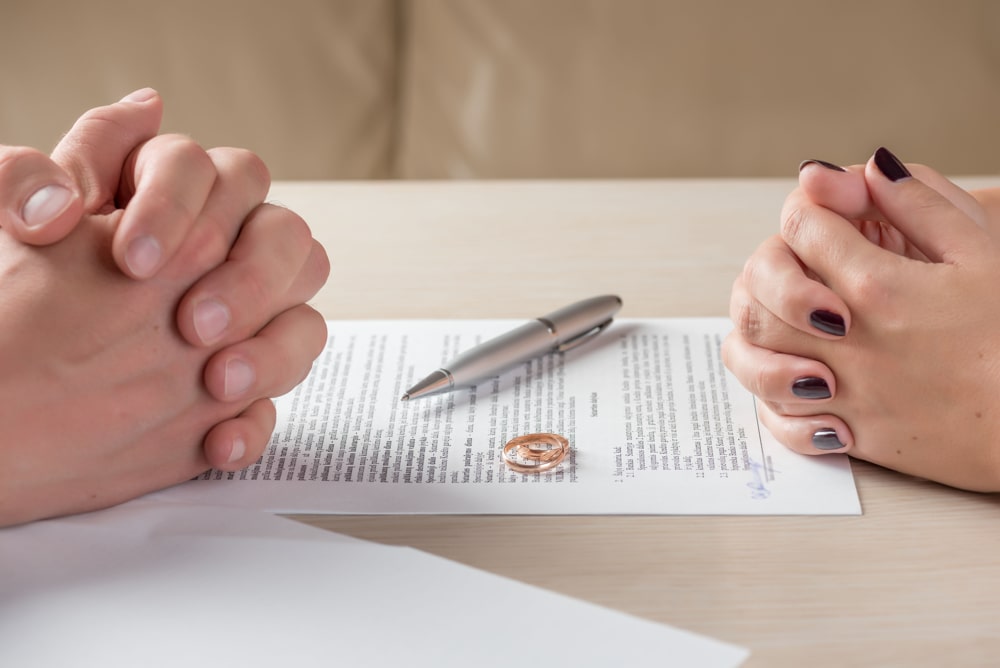 Understand their approach
A look at a divorce solicitor's website and initial chat will give you a good impression of how they operate. Do they act with kindness and understanding? Are they open, honest and supportive of your individual needs? Do they take a non-confrontational approach to separation that's both informative and practical? If you find their advice reasonable and realistic from first contact, you know they'll have your best interests at heart through all proceedings.
Most importantly, you must feel comfortable talking openly to them about your requirements and any complexities in your case. Letting emotions take over can often lead to lengthy, more complicated processes so try to remain factual when providing details to help achieve the best outcome.
Ask the right questions
Most people have questions when hiring a divorce lawyer, from 'how does divorce work?' to 'what are your costs? There are lots of things you will want to ask your divorce lawyer when consulting him or her for the first time.
You should also think about your own needs and ask them whether they have experience in similar cases. This includes advice for unmarried couples who are separating, financial settlements and cohabitation issues. Arm yourself with as much relevant information as possible to help you to make informed decisions.
Find out divorce lawyer costs
While having the right expertise on board and feeling at ease is important, cost considerations cannot be ignored. Having an understanding of likely charges will allow you to budget accordingly and to set your expectations.
How divorce solicitors charge can depend on the situation and their set-up. For example, some may charge hourly, whereas other services like no-fault divorces, may have a fixed fee.
Need more advice? To speak to our family lawyers about divorce proceedings, call now
At Bellwether Solicitors we are dedicated family law specialists who provide dependable advice and professional divorce services. We have offices in Kingston and Cheam and welcome clients from Banstead, Carshalton and beyond.
To arrange an initial consultation, please call 020 4535 2300, 020 3621 0111 or send a message to info@bellwethersolicitors.com.