Divorce solicitors & lawyers Kingston-upon-Thames
Our friendly family law specialists in Kingston upon Thames are here to help. Call us today on 020 3621 0111.
Low-cost divorce consultations for divorce advice in Kingston, Surrey
Are you searching for a divorce solicitor in Kingston or Norbiton?  Are you thinking about divorce and its implications?  Have you and your partner decided to separate and are considering all the options available? Our specialist family lawyers aim to empower our clients so they can move forwards with the right team behind them.
Our divorce lawyers offer expertise and empathy around all divorce and family law matters, including separation and divorce, dissolution of civil partnerships, childcare arrangement orders, co-habitation issues, pre and post-nuptial agreements, financial disputes, and more.
We know that family law issues can be very emotional and challenging for the couple in question and their children or family.  Therefore, sound legal advice is central, and our lawyers will work with you to guide you expertly through the process. We work hard to understand your circumstances to give you practical and helpful advice tailored to your needs so we can negotiate the most amicable resolution.
If you are considering divorce, we offer a fixed fee initial consultation with no upper time limit so that you can speak with one of our experienced divorce lawyers. We offer these appointments at a reduced rate of £150 plus VAT.
Book an initial consultation now on 020 4535 2300 or 020 3621 0111.
We offer an initial consultation for a fixed rate of £150 plus VAT.  The initial consultation can take place either in person or by remote means (video or telephone).
We are accredited and approved.
Bellwether Solicitors is authorised and regulated by the Solicitors Regulation Authority under SRA number 627330.
We are subject to the rules set out in the SRA Standards & Regulations, which can be accessed here.
We are proud members of Resolution.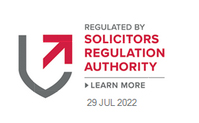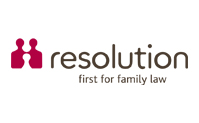 Divorce lawyers for childcare disputes in Kingston
Separation and divorce in Kingston can be tough on all the family. Children can be confused, and it can be difficult for them. Many parents will be able to manage this process amicably, but sometimes assistance from our family layers will be required.
Our lawyers always put the needs and welfare of any children at the heart of their advice and decision-making. Our lawyers will also want an outcome that ensures your child's happiness and well-being.
We can also advise about a broad range of child law matters, from parental responsibility to grandparent rights.