Family solicitors for divorce advice in Wallington, Surrey
Our friendly family law specialists in Wallington are here to help. Call us today on 020 3621 0111.
Here at Bellwether Solicitors, we can act for you in aspects of your divorce or dissolution of a civil partnership in Wallington.  Our experienced family lawyers and divorce solicitors can ease the burden at what can be a difficult time.  We can offer practical and tailored advice to help you navigate challenging times.
Our divorce solicitors will work with you to establish your priorities, to make sure we can find the right outcome for you.  No matter what stage you are at, we can advise you on the best available options.  Our advice is always clear, practical, and concise, and we never use legal jargon, so you can feel clear where you stand.
Naturally, issues relating to your family are sensitive.  We work with you to ensure that your rights are protected, and we can support you through complex negotiations.  There can be a lot to consider, including finances, children, and other issues.
To book a consultation with one of our divorce law solicitors, please call 020 4535 2300 or 020 3621 0111.
We offer an initial consultation for a fixed rate of £150 plus VAT.  The initial consultation can take place either in person or by remote means (video or telephone).
We are accredited and approved.
Bellwether Solicitors is authorised and regulated by the Solicitors Regulation Authority under SRA number 627330.
We are subject to the rules set out in the SRA Standards & Regulations, which can be accessed here.
We are proud members of Resolution.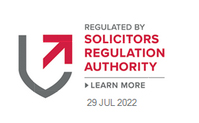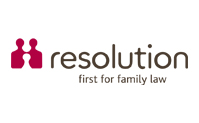 Why choose our quick divorce solicitors near Wallington?
The no-fault divorce came into force on 6 April 2022, which has some key differences from the previous fault based divorce system.  Our relationship breakdown lawyers near Wallington can help guide you through this process to keep your divorce as simple as possible,
Our relationship breakdown lawyers act with empathy and compassion, and you can trust us to help you through a difficult time, where we can assist you with issues that affect you in both the short and long-term.
We offer a fixed-fee divorce consultation with no time limit for £150 plus VAT, where you can ask questions and our divorce attorneys can understand your circumstances so we can help you.
Our divorce solicitors practice family law so that we can advise on other issues relating to the family, such as cohabitation agreements, post and pre-nuptial agreements and child arrangement orders.
We are proud members of Resolution, a national organisation of family lawyers whose members are committed to resolving disputes in a non-confrontational and constructive manner.
Our team of lawyers always offer a personal and bespoke approach to any divorce case. We are based locally to you, with offices in Cheam and Kingston-Upon-Thames, and we can also organise consultations via telephone and video platforms.