Divorce & separation solicitors Ewell
Our friendly family law specialists in Ewell are here to help. Call us today on 020 3621 0111.
Here at Bellwether Solicitors, our expert divorce lawyers are here to help you through a time of enormous change.  If you are based in or near to Ewell, we can give you expert and practical legal advice as soon as possible so you are clear about your options.
When contemplating a divorce or dissolution of civil proceedings, it is normal to have many questions surrounding the process.  This might include what a divorce or dissolution of a civil partnership will mean for your finances, your children  and your future.  Our divorce attorneys will do their utmost to make the process of divorce and separation as easy and stress-free as possible.
Our approachable team of divorce specialists will provide you with expert and tailored advice to ensure that you are treated fairly and secure the right outcome for your case.  We can answer any questions that you may have concisely and without legal jargon. We know and understand that separation and divorce can be challenging, and we aim to provide practical and tailored advice so you can make informed and empowered decisions.
We will also aim to do our best to ensure that your divorce progresses with as little delay as possible.  This will hopefully reduce the financial and emotional impact of what can be a difficult process.
Our family solicitors are members of Resolution, the widely respected network of family lawyers who are committed to reducing conflict within family law.
Our lawyers offer a fixed, free initial divorce consultation in which we can explore the issues involved together and advise on the likely costs and timescales.  This is available for £150 plus VAT, and there is no time limit.
To book an appointment, please contact us now on 020 4535 2300 or 020 3621 0111.
We offer an initial consultation for a fixed rate of £150 plus VAT.  The initial consultation can take place either in person or by remote means (video or telephone).
We are accredited and approved.
Bellwether Solicitors is authorised and regulated by the Solicitors Regulation Authority under SRA number 627330.
We are subject to the rules set out in the SRA Standards & Regulations, which can be accessed here.
We are proud members of Resolution.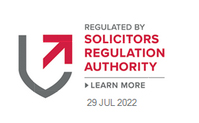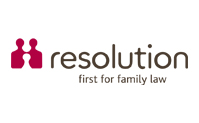 No fault divorce advice in Ewell
There are various reasons why couples separate and divorce, and our divorce lawyers will be with you every step of the way. We will take time to get to know you and your circumstances so we can produce the best of all results
Change in divorce law, which came into effect in England and Wales on April 6, 2022, means that there is now a no-fault divorce, now means that individuals seeking to end their marriage or civil partnership no longer need to blame each other for the breakdown of the relationship. Instead, one applicant or both can now apply to declare that the marriage has irretrievably broken down.