Guidance from specialist divorce solicitors based near Thames Ditton, Surrey
Our friendly family law specialists in Thames Ditton are here to help. Call us today on 020 3621 0111.
Here at Bellwether Solicitors, we are here to assist you with divorce and separation advice from top divorce lawyers based near Thames Ditton or Long Ditton. In the event of a divorce or civil partnership dissolution, it is essential to obtain expert legal advice to protect your future.
Our divorce solicitors always pay close attention to your needs in order to adapt our advice and counsel. We understand that divorce can be highly stressful, but we are here to help. We provide a full range of services with respect to divorce, including assistance regarding financial arrangements and matters relating to children.
Where it is not possible to make an agreement with your ex-partner, we are equipped with the knowledge and experience to represent individuals through the court process. With our expertise, we can guide our clients through all types of issues.
If you are embarking on the process of separation or looking for divorce advice, we offer an initial consultation for a fixed rate of £150 plus VAT.
For more details, please call 020 4535 2300 or 020 3621 0111.
We offer an initial consultation for a fixed rate of £150 plus VAT.  The initial consultation can take place either in person or by remote means (video or telephone).
We are accredited and approved.
Bellwether Solicitors is authorised and regulated by the Solicitors Regulation Authority under SRA number 627330.
We are subject to the rules set out in the SRA Standards & Regulations, which can be accessed here.
We are proud members of Resolution.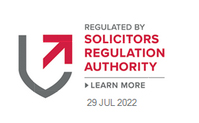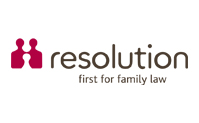 Expert no-fault divorce advice near Thames Ditton
Our divorce specialists in Thames Ditton can advise you about no-fault divorces. On 6 April 2022, no-fault divorce was introduced in England and Wales. This formed part of several changes to UK divorce law brought in by the Divorce, Dissolution and Separation Act 2020.
What is a no-fault divorce? This allows couples to end their marriage or civil partnership without blaming one party for the breakdown of their relationship. It also takes away the chance of one spouse contesting the divorce, which can potentially leave the other waiting for a long time to be able to have an uncontested divorce.
These changes simplify the process of getting a divorce and means that one party or both parties together can give notice that the marriage has irretrievably broken down by completing a joint application.