Team of expert divorce solicitors near Teddington, TW11
Our friendly family law specialists in Teddington are here to help. Call us today on 020 3621 0111.
Here at Bellwether Solicitors, we believe that the relationships we form with our clients in Teddington or Ham can make a difference. Our team of divorce lawyers will listen to your needs and aim to secure a fair and optimal outcome.
We are aware of the emotional and financial complexities facing people embarking on separation and divorce. Our marriage solicitors will always advise you on the best options for you, depending on your circumstances. Our relationship breakdown lawyers will always aim to resolve matters in a way that reduces tensions and avoids the cost and stress of attending court.
Our divorce lawyers work for a complete range of individuals and can advise and help with all issues relating to divorce, including finances and childcare arrangements. We aim for our clients to resolve any conflict with dignity and civility. We promote divorce mediation to reduce stress and help parties constructively reach agreements.
Our divorce law solicitors are members of Resolution, previously known as the Family Law Association. This organisation believes that matters should be dealt with in a non-confrontational way. The principles of their Code of Practice are widely recognised as good practice.
Are you ready to take the first step? We offer a fixed-fee divorce consultation with no time limit for £150 plus VAT.
To book an appointment or learn more about our family law services, please ring 020 4535 2300 or 020 3621 0111.
We offer an initial consultation for a fixed rate of £150 plus VAT.  The initial consultation can take place either in person or by remote means (video or telephone).
We are accredited and approved.
Bellwether Solicitors is authorised and regulated by the Solicitors Regulation Authority under SRA number 627330.
We are subject to the rules set out in the SRA Standards & Regulations, which can be accessed here.
We are proud members of Resolution.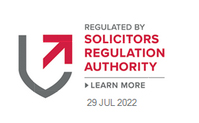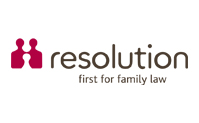 Divorce specialists and family lawyers in Teddington
There are multiple stages at every divorce in Teddington, and our lawyers can help guide you through each of these separately, including dividing assets and finances and child arrangements.
We can also advise you about all other areas of family law, including:
Pre and post-nuptial agreements, setting out what will happen to finances and assets in the event of separation of divorce
Cohabitation agreements or legally binding contracts for couples who are living together but are not married or in a civil partnership
Powers of Attorney documenting your future wishes to deal with your affairs or act on your behalf if you are unable to
Protective injunctions (including emergency applications)
Grandparent's rights looking at the legal rights of grandparents to see their grandchildren