Unparalleled service from divorce solicitors near Surbiton, Surrey
Our friendly family law specialists in Surbiton are here to help. Call us today on 020 3621 0111.
Here at Bellwether Solicitors, our helpful divorce lawyers can offer individuals based in Surbiton or Berrylands expert advice regarding separation and divorce. We know that the end of a marriage or civil partnership can cause significant stress, and our relationship breakdown lawyers can deal with your case in a sensitive and constructive manner.
When considering divorce, it is important to deal with practical and emotional issues. We will put your interests at the forefront of our advice, making sure you understand the process and have the right information. Our divorce solicitors will work on your behalf to achieve the best outcomes.
Many people talk about a 'quickie divorce'. However, every divorce is different, and we promote divorce mediation, so issues can be resolved out of court, saving time and money.
Proud members of Resolution, so our lawyers adhere to the Resolution Code of Conduct to resolve disputes in a non-confrontational way
Professional, practical and helpful divorce lawyers
Outstanding track record or reaching agreements outside of court
Transparent and competitive prices, including a fixed fee for initial divorce consultation for £150 plus VAT
Local offices in Cheam and Kingston-upon-Thames and we can also offer meetings by telephone or video
Our divorce attorneys have an excellent reputation; please see our reviews
To discover more about our services, please ring 020 4535 2300 or 020 3621 0111.
We offer an initial consultation for a fixed rate of £150 plus VAT.  The initial consultation can take place either in person or by remote means (video or telephone).
We are accredited and approved.
Bellwether Solicitors is authorised and regulated by the Solicitors Regulation Authority under SRA number 627330.
We are subject to the rules set out in the SRA Standards & Regulations, which can be accessed here.
We are proud members of Resolution.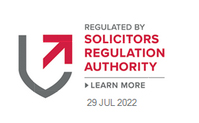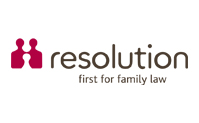 Quick divorce solicitors near Surbiton – we can  help with no-fault divorces
Would you like to speak to our separation lawyers near Surbiton about the latest divorce laws?
The law regarding divorce changed on April 6, 2022. New legislation has now replaced the five grounds for divorce and allows couples to divorce without assigning blame, and has introduced an option for a joint application for divorce.
New timescales have also been introduced, meaning that couples will have to wait six months for the divorce or dissolution to be finalised. This aims to give them time to think about the decision and make arrangements for children and finances.