For legal advice, contact our divorce solicitors near Richmond Upon Thames, Surrey
Our friendly family law specialists in Richmond-upon-Thames are here to help. Call us today on 020 3621 0111.
Divorce can be stressful and overwhelming. Our divorce lawyers, based near Richmond Upon Thames or Kew, will ensure that you have the right specialist legal advice so you can overcome the challenges you may face quickly and with minimal fuss.
Our marriage solicitors are highly experienced, friendly, and compassionate. They have decades of experience working with a wide range of clients to protect their interests. Our family law solicitors will always offer advice and guidance tailored to your needs and circumstances.
Our helpful relationship breakdown lawyers can help you with every aspect of your separation or divorce. This includes financial settlements and making arrangements for children.
We promote divorce mediation, where you and your former partner spend time with an impartial mediator who will facilitate your discussion and help support an agreement. This is the fast and most effective way to reach an amicable agreement with your former spouse. We are members of Resolution, a network of divorce lawyers who help couples manage the breakdown of their marriage or civil partnership in the most positive way.
We can offer an initial divorce consultation in one of our local offices or by phone or video appointment for £150 plus VAT. This appointment has no time limit, and one of our relationship breakdown lawyers can spend time answering your questions and offering you practical advice about the process. This is designed for you to get to know our divorce solicitors and to discuss your options.
For specialist divorce advice, please ring 020 4535 2300 or 020 3621 0111.
We offer an initial consultation for a fixed rate of £150 plus VAT.  The initial consultation can take place either in person or by remote means (video or telephone).
We are accredited and approved.
Bellwether Solicitors is authorised and regulated by the Solicitors Regulation Authority under SRA number 627330.
We are subject to the rules set out in the SRA Standards & Regulations, which can be accessed here.
We are proud members of Resolution.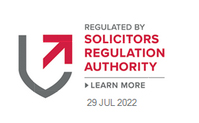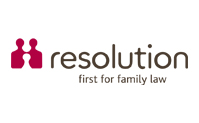 Quick divorce solicitors for financial arrangements near Richmond Upon Thames
Finances around your divorce may include agreements surrounding the family home and any other property, income, financial commitments, savings and investments, pension sharing and entitlements, and family businesses.
When you instruct one of our divorce lawyers near Richmond Upon Thames, we will aim to understand your situation and what you are hoping to achieve. We will always strive to achieve a fair outcome, taking into account both parties' resources.