Family solicitors for divorce advice in Worcester Park, Surrey
Our friendly family law specialists in Worcester Park are here to help. Call us today on 020 3621 0111.
Our family law solicitors and divorce lawyers near Worcester Park or Motspur Park are here to offer you the best legal advice and support. Our experienced, professional, and personable team of divorce solicitors know and understand that it can be very stressful if you decide to separate from your partner or spouse.
We are here to help you to know where you stand legally, and to work towards obtaining the best possible outcome for you and your children.
Our divorce attorneys constantly tailor our services to your situation and communicate clearly.
You may be worried that there is no option but to end up in court, but rest assured, our lawyers will try to reduce conflict and to resolve issues out of court where at all possible because this leads to a quicker and more cost-effective outcome.
We are members of Resolution, a collection of family lawyers and professionals committed to the constructive resolution of family disputes. The cornerstone of which is the Resolution Code of Practice which we strongly abide by, meaning that we can offer you the best possible service during what can be an emotional time, especially if children are involved.
If you are unsure where to start, we offer an initial consultation at a reduced rate of £150 plus VAT. There is no time limit on this appointment. For more details, please ring now on 020 4535 2300 or 020 3621 0111.
We offer an initial consultation for a fixed rate of £150 plus VAT.  The initial consultation can take place either in person or by remote means (video or telephone).
We are accredited and approved.
Bellwether Solicitors is authorised and regulated by the Solicitors Regulation Authority under SRA number 627330.
We are subject to the rules set out in the SRA Standards & Regulations, which can be accessed here.
We are proud members of Resolution.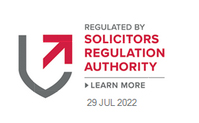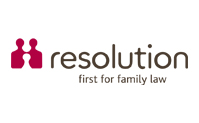 Quick divorce solicitors in Worcester Park, KT4
We offer a flexible and accessible approach to divorce.  Many people ask us how long a divorce will take, which is a tricky question to answer because each case turns on its own facts and some divorces take longer than others.  We will listen to you and discuss your options, let you know your rights and where you stand, explain your ex-partner's rights and give you expert advice about your circumstances.
Separating couples can now get a divorce or civil partnership dissolution without having to blame each other for the breakdown of the relationship.  As of April 6, 2022, the law on divorce changes and we now have a 'no-fault divorce', this means that couples no longer have to rely on one of the five facts to prove the only ground for a divorce, which is the irretrievable breakdown of the relationship.  Those five facts used to be:
Adultery
Unreasonable behaviour
Two years separation (with consent)
Five years' separation
Desertion
Instead, the "no-fault" divorce offers a more constructive approach to separation, it aims to take the blame out of divorce.  In fact, it is even possible to make a joint application for divorce or dissolution of a civil partnership now (although for various reasons we would advise against this).
Whilst the press have made much of there now being a "no fault divorce" you may be surprised to note that in most cases the bad behaviour of one party in fact had no bearing on how finances were dealt with or the children so in reality we already had a "no fault" divorce system.  However, it is no longer necessary to apportion blame in order to apply for a divorce without having to wait at least two years.