Are you looking for divorce lawyers in Sutton, Surrey?
Our friendly family law specialists in Sutton are here to help. Call us today on 020 3621 0111.
Do you require assistance from experienced divorce solicitors in Sutton or Belmont?
Family law can be a very sensitive and complex subject; here at Bellwether Solicitors we aim to provide you with a compassionate, personal, and professional service.
If you are considering separating from your partner, it is sensible to seek out the advice of a separation lawyer or divorce specialist, who will be able to offer legal guidance and advice. We are proud members of Resolution and are committed to their strict code of conduct. Our lawyers can offer a range of expertise across different areas of family law, including:
Pre and post-nuptial agreements
Property disputes
Cohabitation issues
Dissolution of civil partnerships
Powers of Attorney
Child arrangement orders
Protective injunctions (including emergency applications)
Grandparent rights
And more
Our divorce lawyers have offices in Cheam and Kingston-upon-Thames. We are able to offer in person meetings as well as remote consultations by telephone or video. Our company is authorised and regulated by the Solicitors Regulation Authority.
If you would like to speak to one of our divorce attorneys or learn more about our services, please call 020 4535 2300 or 020 3621 0111.
We offer an initial consultation for a fixed rate of £150 plus VAT.  The initial consultation can take place either in person or by remote means (video or telephone).
We are accredited and approved.
Bellwether Solicitors is authorised and regulated by the Solicitors Regulation Authority under SRA number 627330.
We are subject to the rules set out in the SRA Standards & Regulations, which can be accessed here.
We are proud members of Resolution.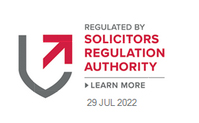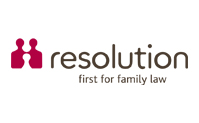 What to look for when finding the best relationship breakdown lawyers in Sutton
Did you know that two in five marriages end in divorce?  The end of any relationship can be overwhelming.  We understand that finding the right divorce lawyers in Sutton can feel nerve-wracking.  Our team of local marriage solicitors have many years of experience handling many different cases.
We understand that there may be a lot to resolve, and we can create a personalised process for you to move through, so that you feel understood, listened to and supported at every stage of the divorce process.
We always try to minimise any distress for all parties and any children involved.  We come highly recommended as you can see from the reviews left by previous clients.